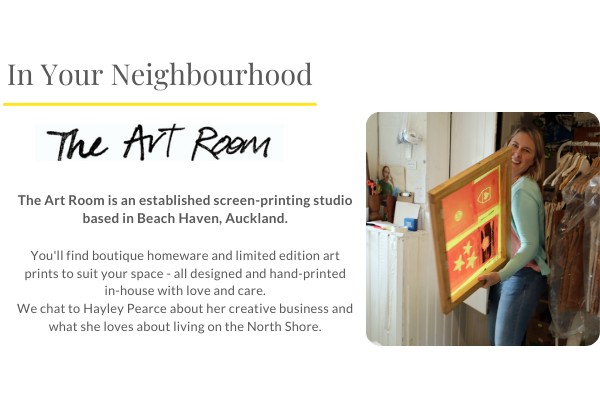 How long have you been running The Art Room?
I began The Art Room on the 5/5/05, which seemed like a cool date to start a business! I originally offered freelance graphic design. While I was at home with my first baby I expanded to screen printing. My first designs on fabric were the 'Mr and Mrs Pillowcases' and it just grew from there.
Where did you learn your craft?
I did a Bachelor of Graphic Design degree at Unitech but most of what I have learned has been self-taught – in other words, trial and error. There has been a lot of experimentation along the way! Fabric and paper behave differently during the screen printing process and I've had to figure that out over time. For example, fabric has to be heat-set at exactly the right temperature. When I sell at markets I have a rummage box of seconds, which is always really popular!
What do you love most about owning your own business?
Being able to create things that people love. I have learned that the designs that I make that I love the most are always the ones that sell best. It's a way of sharing love with people, I get a kick out of seeing smiles on faces or getting a message that the purchaser enoyed the item that just got delivered to them.

Take me through the process of how you create a design, from concept to finished product?
I design everything the old-fashioned way, with paper and a pencil! I then use scissors and tape to cut the design out on acetate. This gets placed on a light-sensitive screen and exposed to uv light using a lightbox. This creates the screen that I then use to transfer my designs to fabric or paper with ink.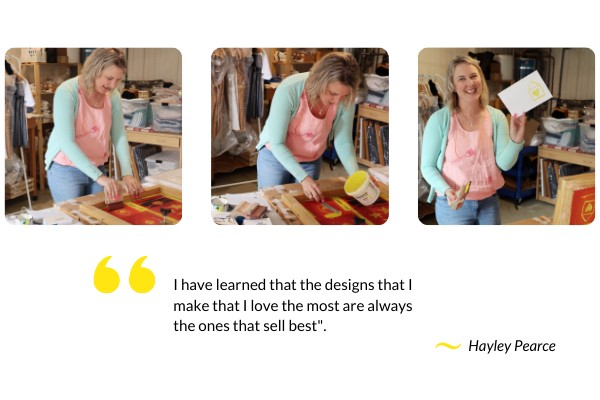 Are there any artists or designers who have influenced your work?
I follow a lot of artists and designers on Instagram and I really enjoy seeing what other people create. Rachel Castle, Lisa Congdon, and Jen Hewett are a few that inspire me.
Do you have anything new in the pipeline? Can you give us a sneak peek?
I have a calendar that I'm currently working on and some possible licensing opportunities with some mainstream stores – watch this space! I've also created a free downloadable colouring in page for kids during lockdown, you can find it on my website here.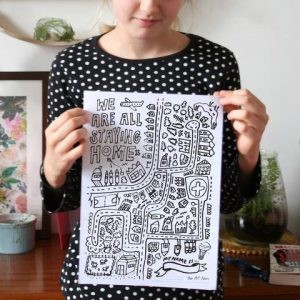 What do you love most about living on the North Shore?
Although I was born in Wellington we have lived in Beach Haven for the past 11 years and we are very happy and settled here. The community has been so welcoming, we have friends all over our street that our kids are so comfortable with and everyone looks out for one another. We are surrounded by lush green trees and we also enjoy how close it is to beaches, especially during summer. Our kids are having a great childhood here.
What does home mean to you?
To me, home means being with my family and being a part of my neighbourhood, it's not about the physical house. When I was a kid we moved around a lot, by the time I was twenty I had lived in a different house every year of my life! People and community are what make a home to me. Home to me is Beach Haven.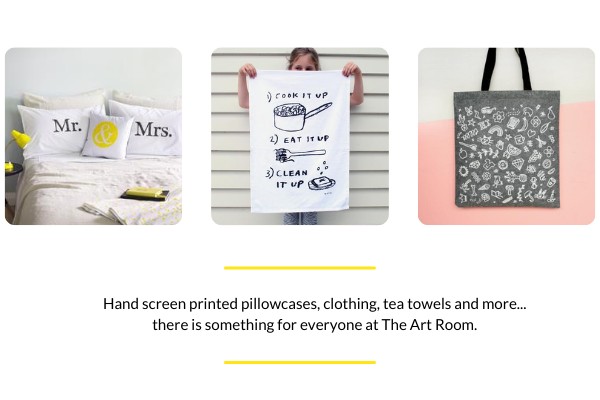 You can find The Art Room's website with Hayley's full range of gorgeous products here.